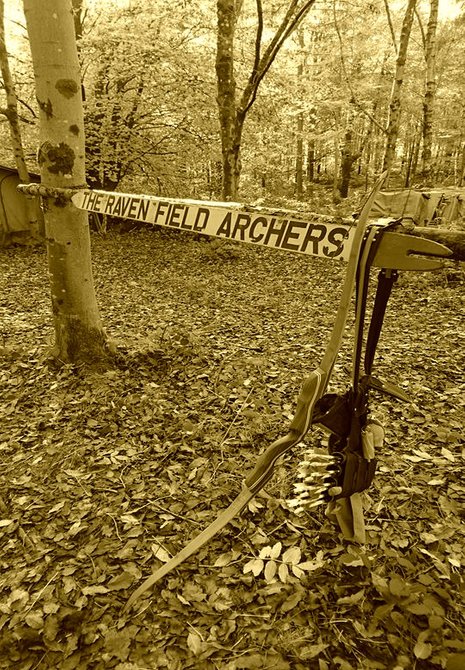 Raven Field Archers is a field archery club based near Petersfield, Hampshire. Our grounds are situated in a large woodland area and offer courses at unmarked and marked distances consisting of both 3D targets, animal faces and 24 mixed World Archery (FITA) target bosses that are shot all year round. Our marked distance practice range is also suitable for less able-bodied archers.
Our members shoot a range of bows including freestyle/Olympic recurve, compound, barebow, traditional recurve, Asiatic bow ("horsebow"), longbow, American flat bow and crossbow. Our club takes an active role in competitions, with members attending both NFAS (National Field Archery Society) and AGB (Archery GB) events.
​
New members are always welcome as well as those archers wishing to experience field archery.
For futher details please contact
shootadmin@ravenfieldarchers.co.uk.
​
The club also runs have-a-go events at local fetes and fayres, where you can have a archery taster session. If you are planning an event and would like us to take part please contact us via the contact form.
Beginner courses
The course is open to anyone from the age of ten who are interested in taking up archery, or who just want to try it to see if they like it. The course runs over six sessions, fees TBA, with all equipment provided.
The course will be run on consecutive Sunday mornings at our club grounds in Rogate by our qualified instructors. You will cover different elements of archery such as the correct way to shoot as well as archery safety and etiquette.
Please note: Children (10-18 years old) must be accompanied by a responsible adult who stays for the duration of each session.
Next available course: TBA
To register your interest please email shootadmin@ravenfieldarchers.co.uk